1
London
London News & Search
1 News - 1 eMovies - 1 eMusic - 1 eBooks - 1 Search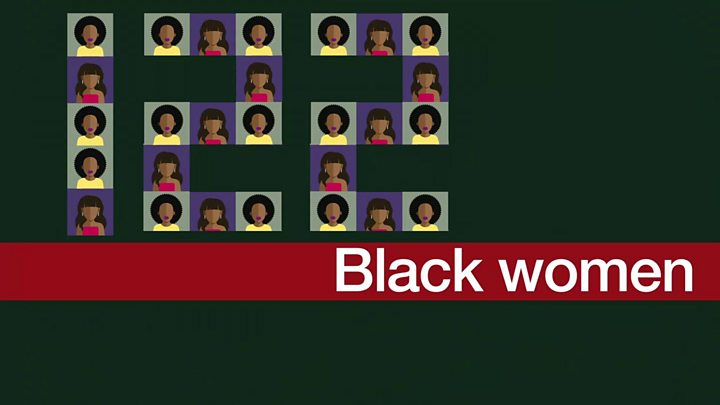 Young offenders from ethnic minority backgrounds will become "the next generation" of adult criminals unless the justice system is reformed, says MP David Lammy.
A review led by him found the system in England and Wales is biased and discriminates in treatment of people from ethnic minority backgrounds.
The Labour MP has made 35 recommendations for change.
The government said it will "look carefully" at the recommendations.
People from Black Asian and Minority ethnic (BAME) backgrounds make up 25% of the prison population and 41% of the youth justice system, despite these groups being 14% of the general population.
The review, which covers England and Wales, has highlighted various "concerning" statistics.
These include:
The proportion of BAME young offenders rose from 25% to 41% between 2006 and 2016
The rate of black defendants pleading not guilty in Crown Courts in England and Wales between 2006 and 2014 was 41%, compared with 31% for white defendants
The BAME proportion of young people offending for the first time rose from 11% in 2006 to 19% a decade later
There was an identical increase in the BAME proportion of young people reoffending over the same period
Mr Lammy said: "My review clearly shows BAME individuals still face bias – including overt discrimination – in parts of the justice system.
"It is only through delivering fairness, rebuilding trust, and sharing responsibility that we will build the equal and just society so often spoken about."
The Labour MP wants to see sweeping reforms in the way offenders are dealt with as part of the criminal justice system.
Low-level offenders should be allowed to "defer" prosecution and instead opt for for a rehabilitation programme before entering a plea, he recommended.
Those who successfully complete the scheme would see their criminal charges dropped, while those who did not would still face criminal proceedings.
The scheme has already been piloted in the West Midlands, with violent offenders 35% less likely to reoffend.
Mr Lammy said the proportion of BAME young offenders has "risen disturbingly" and the criminal justice system appears to have "given up on parenting".
The review argues that an assessment of young offender's maturity should inform sentencing decisions.
It wants those with low levels to receive extended support until they are 21.
Other recommendations
Local justice panels to be set-up to allow local people with a direct stake in a young offender's life to contribute to the hearings
All sentencing remarks in the Crown Court to be published to make justice more transparent
Reformed offenders should be able to apply to board or judge have their criminal records "sealed" – which would mean they would not need to disclose their offence to a employer
The Crown Prosecution Service (CPS) should look at its approach to gang prosecutions and review its role in protecting vulnerable children and women who are often coerced into gang activity
The government should set a national target to achieve a representative judiciary and magistracy by 2025
---
The report says some of the causes of the over-representation of BAME offenders lie "outside the criminal justice system".
It points out black children are more than twice as likely to grow up in a lone parent family, and black and mixed ethnic boys are more likely than white boys to be permanently excluded from school.
Mr Lammy said: "The criminal justice system has deep-seated issues to address, but there is only so much it can do.
"The factors behind BAME over-representation begin long before a guilty plea, court appearance, or prison sentence."
Communities must take "greater responsibility" for the care and development of people, he added.
'Drive out discrimination'
The Equality and Human Rights Commission has urged the government to put in place a comprehensive race strategy with targets to reduce the race inequality.
Labour shadow justice secretary Richard Burgon said the report "shines a light on the discrimination that has been prevalent in our criminal justice system for years".
The recommendations can "play an important role" in eradicating discrimination and the review offers the government an opportunity "to end this injustice", he added.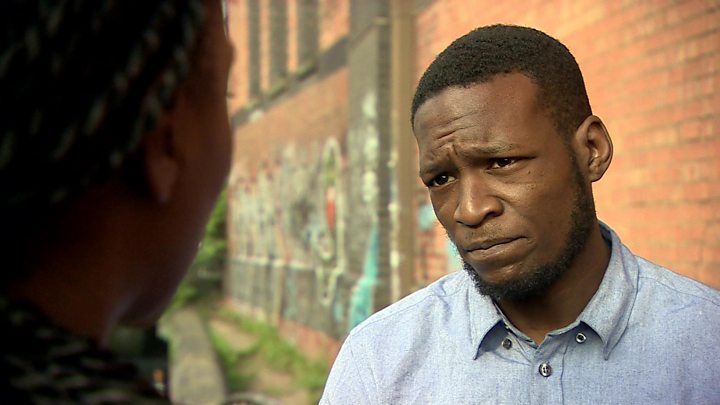 Justice Secretary David Lidington said the government will "look very carefully" at the review's findings and recommendations before responding fully.
"We will always seek to drive out discrimination wherever it exists," he said.
Director of Public Prosecutions Alison Saunders said the CPS will consider the review's recommendations.
"I am proud to lead an organisation that works to ensure that fairness and justice are at the heart of our decision making regardless of someone's race or background," she added.
1
London
London News & Search
1 News - 1 eMovies - 1 eMusic - 1 eBooks - 1 Search