1
London
London News & Search
1 News - 1 eMovies - 1 eMusic - 1 eBooks - 1 Search
A former pupil of a London school accused of excluding people based on grades, says going there has made him "scared of failure".
Calum Scotland, who went to St Olave's Grammar, says it was obsessed with A and A* grades and sending pupils to top universities.
They're accused of telling pupils they'd have to leave if they didn't get at least three B grades at AS level.
St Olave's hasn't responded to requests for a statement.
Parents of the children affected are now legally challenging the school in Orpington.
They say excluding pupils on academic performance is illegal and are worried the pupils will have nowhere to study when term starts again in September.
Calum went to the school from Year 7 until Year 13 and says things changed when a new headmaster, Aydin Önaç, joined at the start of his A-levels.
"I, and others, vividly remember him standing up in assembly and telling us that B grades were unacceptable at any level," he tells Newsbeat.
"He ate a spider in assembly in his first term for publicity and got a reporter from a national newspaper to cover it.
"We should have known at that point that it wasn't about us, but about him."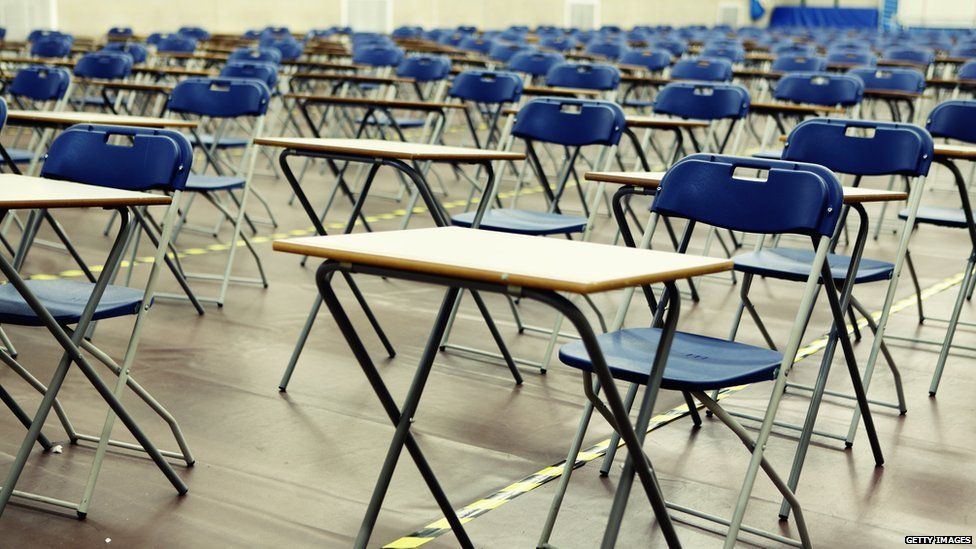 St Olave's is a grammar school, meaning it can be selective about who it chooses to give places to – based on tests.
It's one of the best performing grammar schools in England and this year saw 75% of all A-level grades being awarded at A* or A and 96% were at A* to B grades, which is far above the national average.
The school prides itself on getting students into Oxford and Cambridge, or on to top courses like medicine and dentistry.
https://twitter.com/JoJohnsonUK/status/902788887248035841
Its website says the school received 39 Oxbridge place offers and 29 for medicine in 2017.
"It was clear that a lot of the preparation for exams was geared towards getting A*/A grades," Calum says.
"The emphasis was on going to the big unis. Apprenticeships weren't even an option."
"There was a big lack of pastoral care. I had more perspective than the other kids because my mum is a teacher.
"A lot of the teachers at Olave's didn't really seem to care about who they were teaching.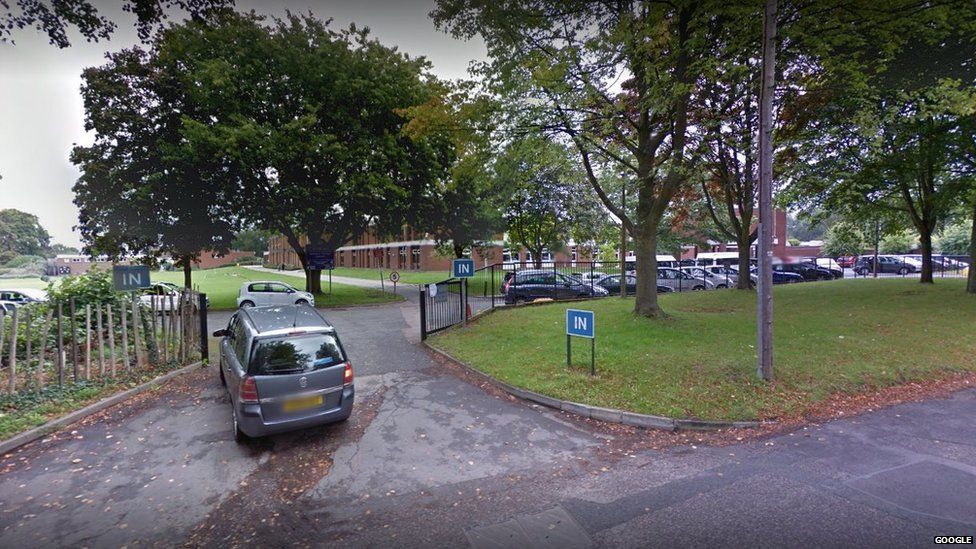 "Our head of sixth form and the other teachers just seemed to follow the head teacher, saying, 'This will look good on your Ucas application, don't do this, remember you need to get better than a C.'
"Twelve people were 'asked to leave' at the end of their AS levels, because they got a C or worse in something they wanted to study at A-level.
"We all could do better than a C, but it was always the threat of failure, never the reward of success."
Calum went on to study French and German at the University of Nottingham and says his school experience affected how he worked at university.
"At the time, the environment didn't seem too pressurised, but that's because we didn't know any different, you know?
"But I think a lot of the reason I left my uni assignments so late is so I didn't have that pressure on me for as long as possible.
"It was an escape from what I'd known."
Find us on Instagram at BBCNewsbeat and follow us on Snapchat, search for bbc_newsbeat
1
London
London News & Search
1 News - 1 eMovies - 1 eMusic - 1 eBooks - 1 Search