1
London
London News & Search
1 News - 1 eMovies - 1 eMusic - 1 eBooks - 1 Search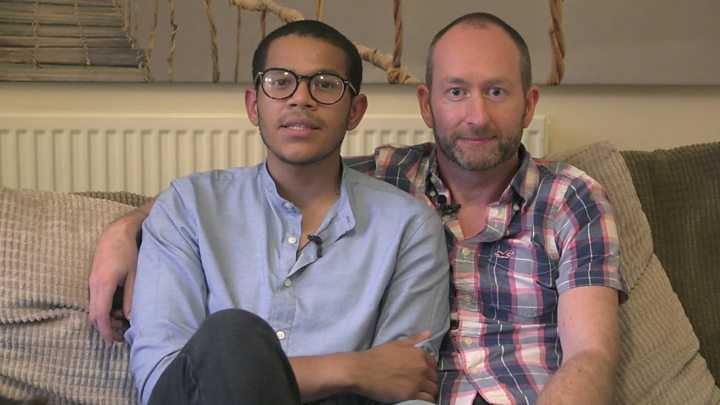 More than half of gay men in Britain do not feel comfortable holding hands with a partner in the street, a survey of 5,000 LGBT people has revealed.
One in five lesbian, gay, bisexual and transgender respondents to Stonewall's poll said they had experienced a hate crime in the past year.
They ranged from abuse to assault, but 81% of victims did not go to police.
Stonewall said the UK had much to do before all LGBT people "can feel safe, included and free to be themselves".
While hate crime was more effectively recorded than in the past, the charity said there had undoubtedly been "a genuine increase" in incidents since its last major survey in 2013.
The 2017 poll – timed to coincide with a major new campaign, Come Out for LGBT – also found:
Overall, 21% of respondents had experienced a hate crime in the past 12 months, but the figure was 41% among transgender people specifically
More than a quarter of those affected by hate crime (26%) endured unsolicited sexual advances, while 87% reported harassment, intimidation or insults. 11% said they had been physically assaulted
LGBT people living in the north east of England were most like to have suffered a hate crime – 35% – compared with 18% in the north west of England and Yorkshire and the Humber region
Levels of hate crime were higher among black, Asian and minority ethnic respondents than in the cohort as a whole, with 34% in those groups reporting an incident compared with 20% of white LGBT people
Overall, 38% of respondents said they felt scared to hold hands with a partner in public, with the figure rising to 58% among gay men specifically
The report also highlights the daily discrimination LGBT people face, for example in shops or when attempting to access public services.
One in 10 respondents said they had suffered problems trying to either rent or buy a property.
One in six said their sexuality had been an issue in cafes or restaurants, while 10% of those who have attended a live sporting event claim to have been discriminated against.
The report includes harrowing accounts, such as that of Ava, a 56-year-old from London, who said: "Someone described their intention to slit my throat and kill me.
"They went on to say no court would convict them for killing 'the queer bait'."
Elijah, a 19-year-old from south-east England, said: "I live in constant fear of being attacked again due to my gender identity."
'Hierarchy of hate'
Stonewall says its research highlights the "shocking levels of hate crime and discrimination that LGBT people still face in Britain today".
Chief executive Ruth Hunt said: "At Stonewall, we want everyone across Britain who feels impacted by reading this report to join our campaign and pledge to come out for LGBT people everywhere, as visible allies."
Stonewall has made a number of recommendations, including:
Police forces should improve training for all officers and frontline staff to better record homophobic, biphobic and transphobic hate crimes, better support victims and bring perpetrators to justice
The Home Office should review hate crime laws so that hate crimes based on sexual orientation, gender identity or disability are treated equally to those based on race and faith, by making them aggravated offences
The Crown Prosecution Service should train all prosecutors on anti-LGBT hate crimes and track successful prosecutions to develop best practice
David Isaac, chairman of the Equality and Human Rights Commission, reiterated the desire to see an end to what he called "a hierarchy of hate crime".
"All hate crime is abhorrent. LGBT people, like everyone else, have the right to live safely in the community," he said.
"That is why we want the government to conduct a full review of hate crime legislation and sentencing guidance."
1
London
London News & Search
1 News - 1 eMovies - 1 eMusic - 1 eBooks - 1 Search