1
London
London News & Search
1 News - 1 eMovies - 1 eMusic - 1 eBooks - 1 Search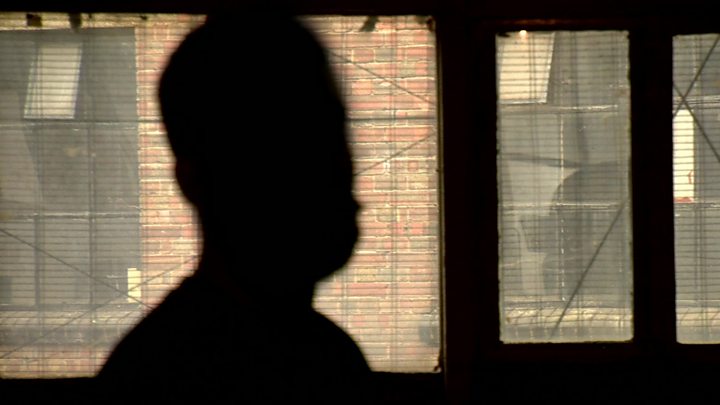 A BBC investigation has unearthed evidence of Islamic State (IS) agents trying to recruit terrorists for attacks on central London in 2016.
Undercover reporters posing as UK teenagers contacted IS recruiters who suggested they carry out attacks on Westminster and London Bridge.
A counter terrorism expert described the messages as "highly significant".
BBC Inside Out London passed the information to the security services as they were received.
Reporters were in contact with people verified by the security services as senior IS recruiters for more than two years.
They posed as fictional characters committed to jihad.
Last July, they discovered the terrorist group was touting on social media for British Muslims to carry out attacks at specific London locations.
The reporters began talking to one of the recruiters, who then invited them to chat privately on a secure messaging site.
Posing as a 17-year-old boy living with his parents, one reporter was asked by the IS recruiter if he knew Westminster. He was told it was a good target because it was busy and crowded.
"If you succeed… it will be huge and damaging for them [the UK]," the recruiter said.
In December 2016, a second IS agent outlined how such an attack could be carried out.
"Make the Kuffar [non believers] scared. Kill a lot. The best way you can do [it] is to kill normal people."
He then directed the reporter to a terrorist manual on the dark web. It outlined the strategy of using vehicles as lethal weapons and explained how to target vulnerable parts of the body with a knife.
Security services believe the perpetrators of the Westminster and London Bridge attacks engaged via encrypted messages with IS.
In March, Khalid Masood drove a car into pedestrians on Westminster Bridge, killing four people and injuring more than 50. He then got out and stabbed to death PC Keith Palmer outside the Houses of Parliament.
In June, eight people died and 48 were injured when three men drove at pedestrians on London Bridge before randomly stabbing people in nearby Borough Market.
An attack at this location was first mentioned to the BBC's undercover reporter last summer.
The messages said: "Now target setting is the thing. London Bridge – what you say about that?
"Truck, axe, anything can work…"
Months later, the recruiter directed the reporter to bomb-making instructions on the internet.
Another video showed how to make a fake suicide vest and claimed if an attacker wore the vest and stood next to civilians, "the police would not apprehend or kill you".
The London Bridge terrorists wore fake suicide vests during their attack, although they were still shot dead by armed policemen.
Raffaello Pantucci, an expert on counter terrorism at the London-based think tank RUSI, said the recruitment messages were "highly significant" and gave an "unprecedented insight" into how IS "plotted and planned terror attacks on London".
"This is the first time that the online direction approach has so clearly been linked to London, and laid out in such detail," he said.
Security Minister Ben Wallace said: "There was definitely usage of encrypted communicating between planners and terrorist and people that carried out some of those dreadful attacks.
"That I am afraid is common throughout every one of these incidents and there is also a role of watching videos online to either prepare themselves or train themselves. I think that they are both, I am afraid, current occurrences in these terrorist attacks."
He added that 250,000 pieces of data or videos used to radicalise people had been removed from the internet to "effectively suffocate out messages from people like IS and Al Qaeda".
Twitter, which was used by the IS recruiters to attract people to the encrypted messaging platforms, said it was important that technology companies and the government worked together.
The firm's UK head of public policy, Nick Pickles, said although it could delete extremist content, it could not delete the ideology behind it.
Jamie Bartlett, director of the Centre for the Analysis of Social Media, said the number of encrypted services available meant the security authorities had an "unbelievably difficult task" tackling terrorist recruiters.
He said: "Encrypted apps or anonymous web browsers or the dark net, these places online that are very, very difficult to properly monitor, are proliferating very quickly."
---
Perception of terror threat 'has increased'
A poll commissioned by the BBC in conjunction with YouGov indicates the vast majority of respondents (81%) believe the threat of terrorism in Britain has increased over the past five years, and 90% believe further attacks are likely.
However, this perception has not had a corresponding impact on the behaviour of those questioned. Just 7% say they have changed their travel plans because of a terrorist incident or concerns about terrorism.
In terms of future behaviour, 19% of people say they are less likely to attend an event at a large venue, such as a concert hall or sports stadium, and 20% feel more concerned about travelling on public transport.
When asked about the possibility of themselves, a family member or close friend being killed or injured in a terror attack, 69% thought there was a low chance, with 10% assessing the chance as very high or fairly high.
It appears that those questioned believe a terror attack or attacks are almost inevitable, but that they themselves are unlikely to be directly affected.
Read the full YouGov poll results here.
---
Terror by Text: An Inside Out special airs on BBC One HD and BBC One London at 19:30 BST on Monday.
1
London
London News & Search
1 News - 1 eMovies - 1 eMusic - 1 eBooks - 1 Search