1
London
London News & Search
1 News - 1 eMovies - 1 eMusic - 1 eBooks - 1 Search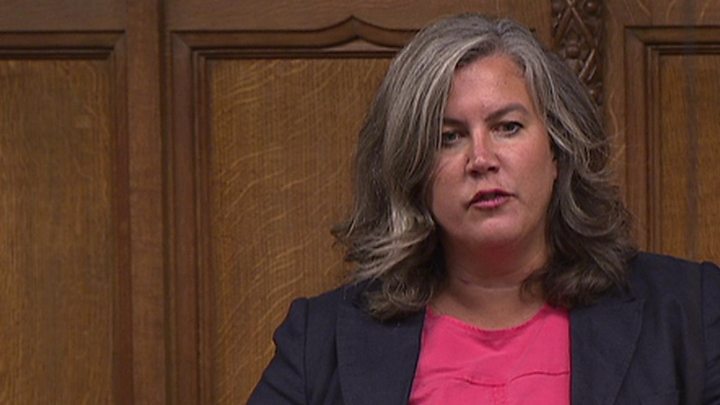 The government says it will consider new laws to tackle dangerous cycling.
Theresa May made the commitment in PMQs when asked about the trial of a cyclist who knocked over and killed a woman.
Cyclist Charlie Alliston – whose fixed gear bike had no front brakes – was cleared of manslaughter last month but convicted under the 19th century offence of "wanton or furious driving".
Labour MP Heidi Alexander said this law was "hopelessly outdated and wholly inadequate".
The Lewisham East MP, whose constituent Kim Briggs was killed in the incident, also asked whether the offence of dangerous driving could be extended to cover cyclists.
Mrs May said the point was about ensuring legislation is kept up to date, and added: "I am sure this is an issue that the secretary of state for transport will look at."
PMQs returns
It was the first Prime Minister's Questions since the summer recess, and Mrs May clashed with Labour leader Jeremy Corbyn on executive pay and zero-hours contracts.
Mr Corbyn urged her to support McDonald's workers, who went on strike this week, and accused her of going back on "tough talk" and a manifesto pledge to tackle boardroom pay rises.
The PM said the McDonald's strike was a matter for the fast-food chain and that her party had just published proposals on corporate governance.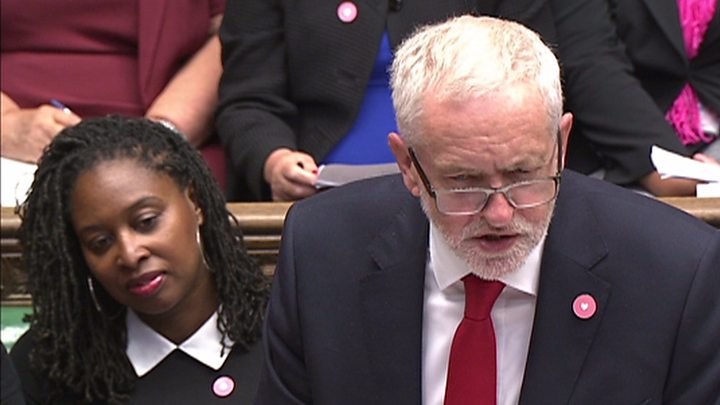 She was also urged by the Labour leader to lift the cap on public sector pay rises – saying public servants did a good job in often "very difficult and harrowing circumstances".
The government would balance protecting public servants' jobs with "being fair to those who are paying for it" she added.
To coincide with PMQs, nurses held a protest outside Parliament calling for an end to the pay cap.
Brexit warning
With Brexit likely to dominate Parliamentary proceedings in the coming weeks, Mrs May said she would "listen very carefully" to concerns about the legislation the government plans to enact to leave the EU.
Conservative MP Anna Soubry said there were "very serious concerns" on Tory benches that the government's EU Withdrawal Bill would become an "unprecedented and unnecessary power-grab".
The bill will incorporate EU law onto the UK statute book by the time Brexit happens in March 2019.
The "power-grab" concerns are because ministers plan to give themselves the power to update legislation during the Brexit process without needing Parliamentary approval.
Mrs May said this would ensure an "orderly exit from the EU" but said the government would listen to concerns and offered to meet Ms Soubry to discuss the issue.
1
London
London News & Search
1 News - 1 eMovies - 1 eMusic - 1 eBooks - 1 Search