1
London
London News & Search
1 News - 1 eMovies - 1 eMusic - 1 eBooks - 1 Search
It has been a tough year for British weightlifter Zoe Smith after a devastating shoulder injury and having to work in a cafe to fund her training.
The 23-year-old is competing in the British Weightlifting Championships this weekend.
It's one of the qualifiers for the Commonwealth Games in Australia next year.
"I'm going to give it my best shot," she says.
The 2014 Commonwealth Games gold medallist has recently relocated to Loughborough in Leicestershire, so she can be close to her gym.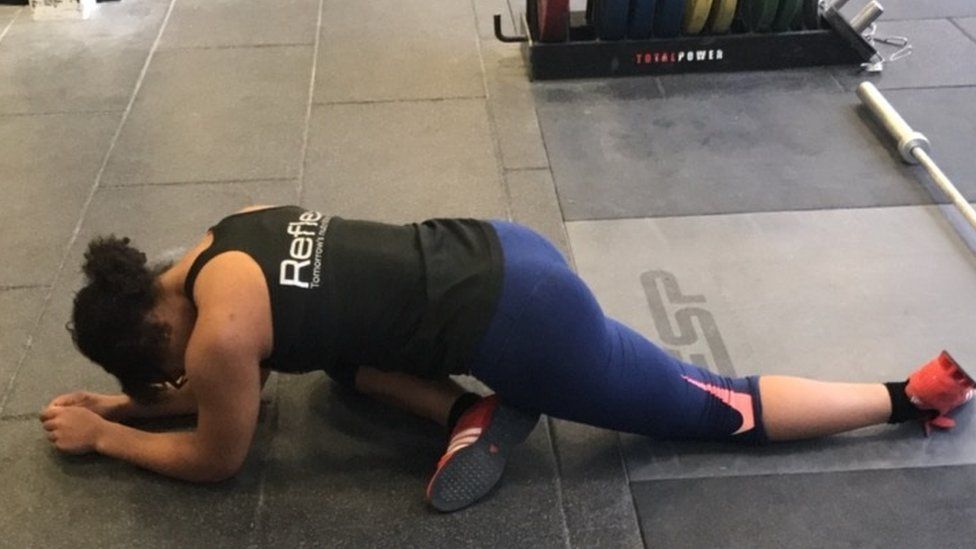 Up until the move last month, she was working in a coffee shop in London and training after her shifts.
She's been having rehab on her shoulder after she dislocated it during a 92kg snatch in the 63kg category of the GB Championships last year.
"This weekend is a year since I tore my shoulder to bits trying to qualify for the Rio Olympics," she explains.
"On my opening snatch, which was 92kgs, it should have been safe and comfortable. I went out on the platform, same as usual, but I lost the bar behind my head, and sadly took most of my shoulder with it.
"At the time I had no idea what happened. It hurt, it was numb. I was looking to my physios, but we only had two minutes to make a decision and so I decided to try it again.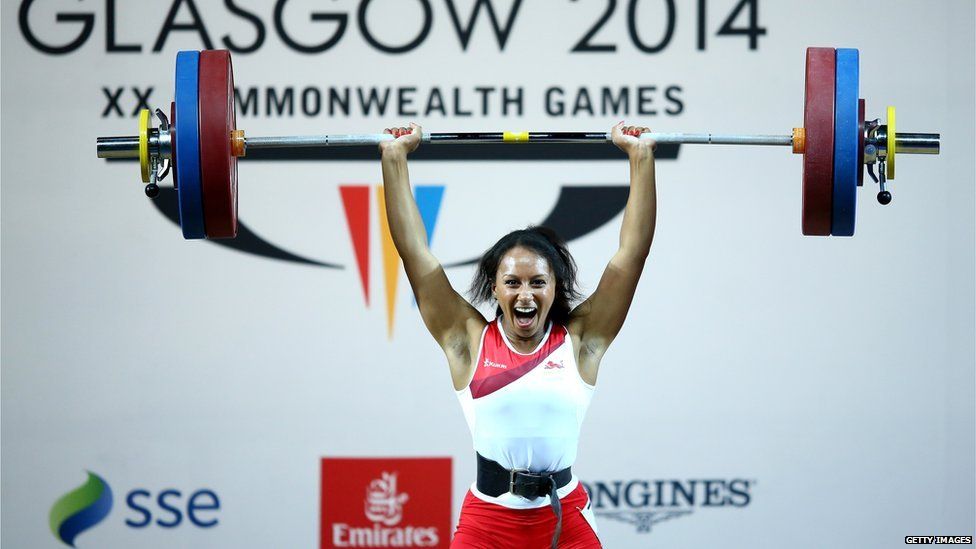 "I was just so determined to get out there and rip it up. I got the bar above my head, but my arm was just swinging round, it was grim. It's painful to watch it, even now."
Zoe broke a British weightlifting record at the London Olympics in 2012, and was the favourite for GB's sole female weightlifting place in Rio.
But selectors chose rising star Rebekah Tiler instead.
"London 2012 was the highlight of my entire existence so far. Once I'd had a taste of it, I just wanted to do it forever."
Now Zoe wants to prove she's focused on competing again.
"This weekend is very exciting. It would be good to book my spot on the plane to the Gold Coast for the Commonwealth Games.
"I'm also looking ahead to Tokyo in 2020."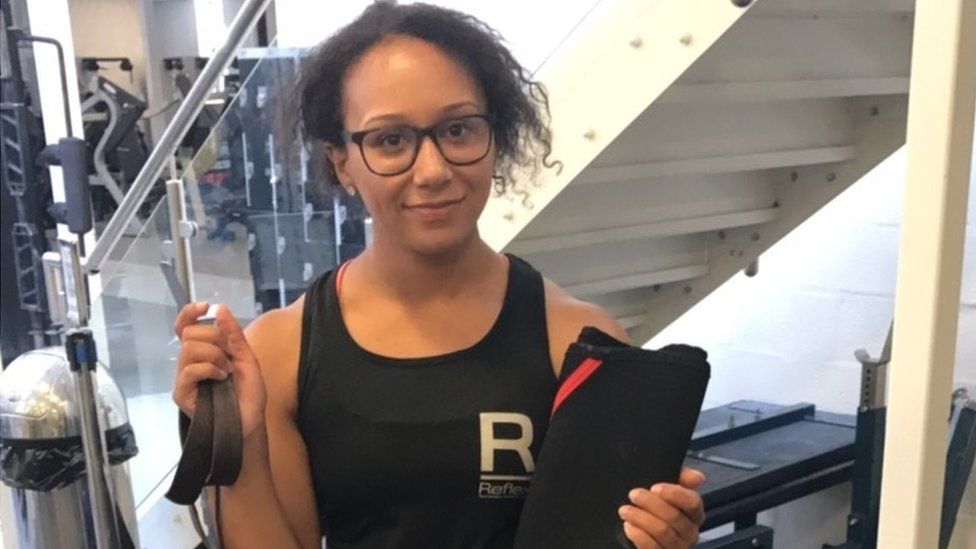 She says her job is harder now UK Sport has cut funding for weightlifting.
"We are considered band D at the moment, which they've scrapped, so there's basically no money.
"Weightlifting was only predicted to return zero to one medal."
Zoe has had to take on extra work to keep herself in training.
"I was working in London, in a cafe, waking up at 5am commuting for an hour into town, working a 10-hour shift all day, then commuting home and then train at night," she says.
"At the moment it's about trying to put training first, even though you're absolutely getting no help with it financially.
"The good thing is I love coffee," she jokes. "I thought to myself, 'What do I like other than weightlifting?' Coffee was definitely the answer."
Find us on Instagram at BBCNewsbeat and follow us on Snapchat, search for bbc_newsbeat
1
London
London News & Search
1 News - 1 eMovies - 1 eMusic - 1 eBooks - 1 Search